Cary-Grove Neighborhood Life ~ Connecting with Neighbors to Better Serve Our Community
Featured Events

----------------



"JOIN THE ECUMEN OF OUR COMMUNITY AT THEIR NEXT GATHERING"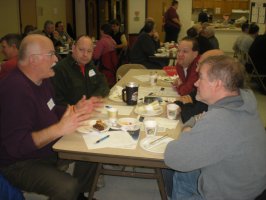 Email This email address is being protected from spambots. You need JavaScript enabled to view it. for information about the next date and location and discussion topic. The location rotates between member churches and discussion topics plus presenters also vary. It is a great way for like minded men of faith to connect in fellowship locally. A $5 donation covers the cost of the food and helps fund various community service projects.

---------------


---------------------------------------
Volunteer Opportunities
CGNL needs your help!
Members for 2015 Genorous-it-Tea committee
Media publications writer
Photographer for CGNL events
Car wash volunteers
Prayer team members
Fundraiser team members
Hospitality team members...meals for people in need
Senior Connection partner families
Love Your Neighbor team manager
Pads Volunteers
YOU can make a difference in someone's life today!
Call us now at (847) 630-4763.
---